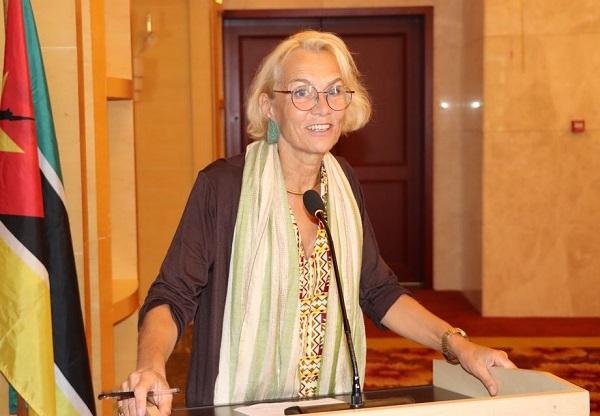 Myrta Kaulard was speaking in the context of the first meeting held by the Ministry of Land and Environment, with the group of cooperation partners, as part of the preparations for Mozambique's participation in the Twenty-seventh Conference of the Parties (COP27) to be held next November 6-18, in Sharm el-Sheikh, Egypt.
"Mozambique is a country that has experienced the most extreme natural disasters in Africa, but it also has huge natural resources, so it has a lot of opportunities for a just transition of renewable energy. It is a country that has a leading position in the whole climate issue," appreciated the UN Resident Coordinator in Mozambique.
In turn, the Minister of Land and Environment, Ivete Maibaze, considered that Mozambique's position at COP27 is aligned based on the areas of interest and in line with the regional positions.
Climate change financing, renewable energy and energy transition, reduction of emissions from deforestation and forest degradation, gender and climate change are some areas of interest highlighted by Ivete Maibaze.
Mozambique will participate in the event through a multisectoral delegation that in addition to public institutions, includes the sector, academia, civil society among other entities.
However, in practical terms, COP27 is the largest and most important conference on the planet's climate, organized by the United Nations.